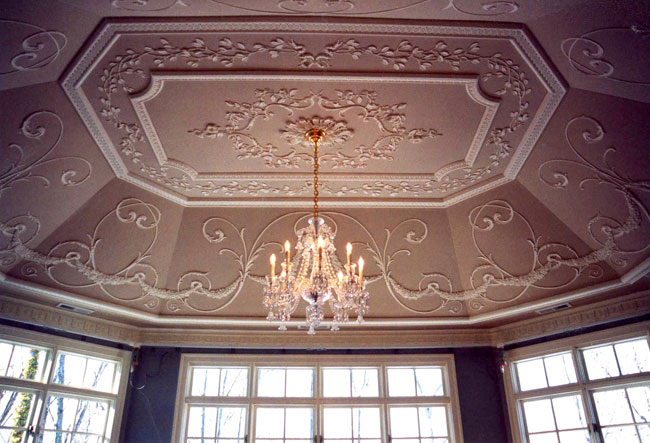 A private bedroom is completely transformed by this Louis XV style tray ceiling.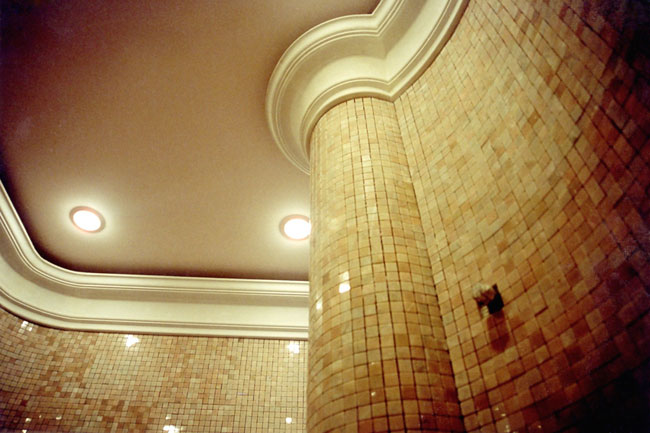 Compound curves with this plaster crown gives a smooth transition throughout the room.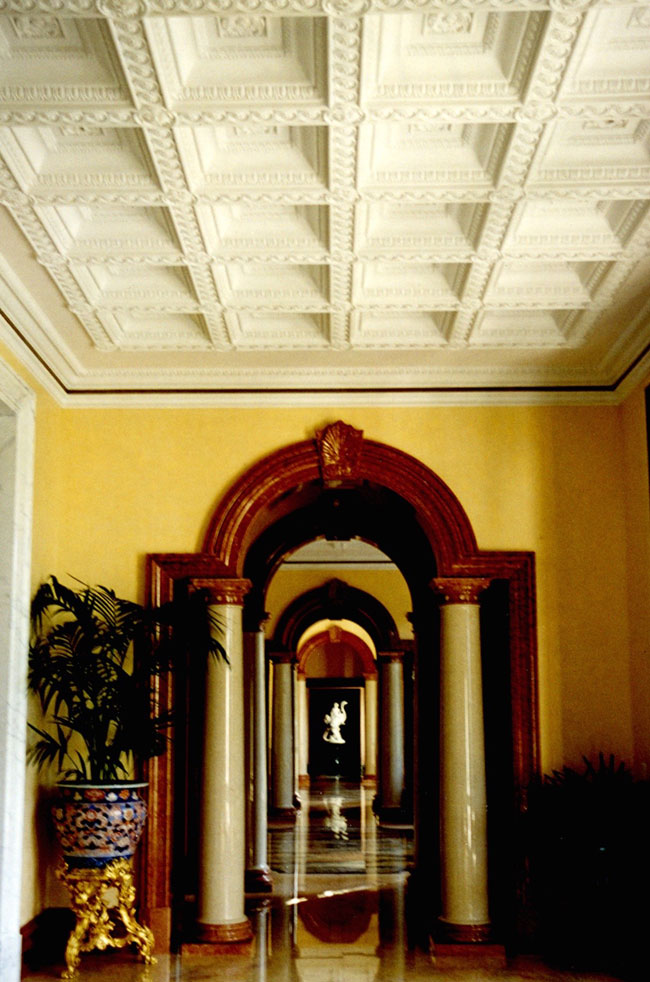 Ceiling coffers add an authentic touch to this hallway.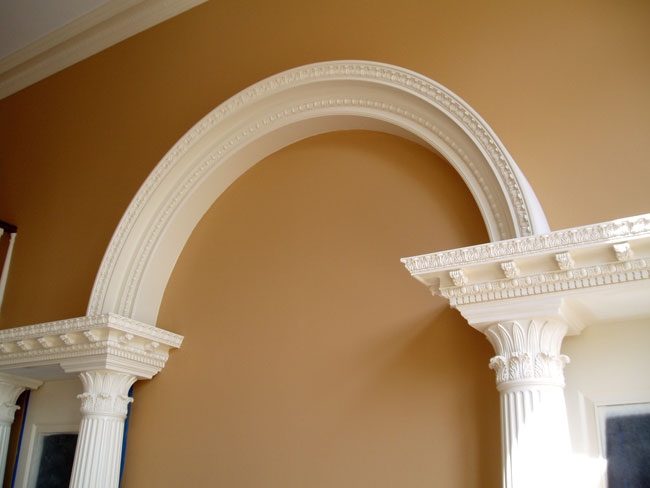 Arched moulding over Georgian crown, supported with ornate columns.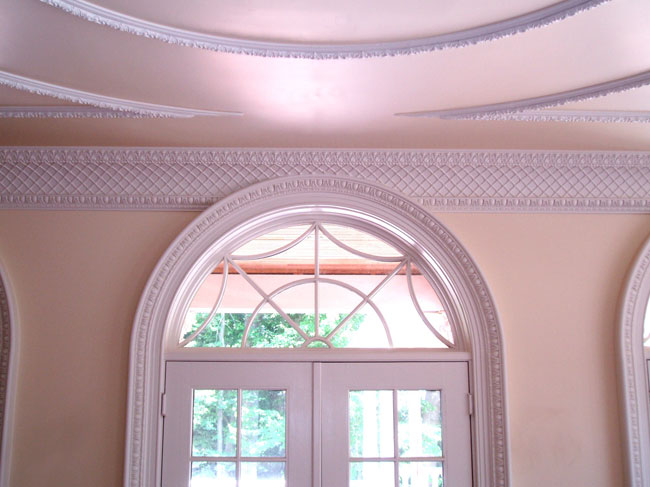 A private residence is adorned with ceiling frames, Composite crown moulding, and Georgian framed doors.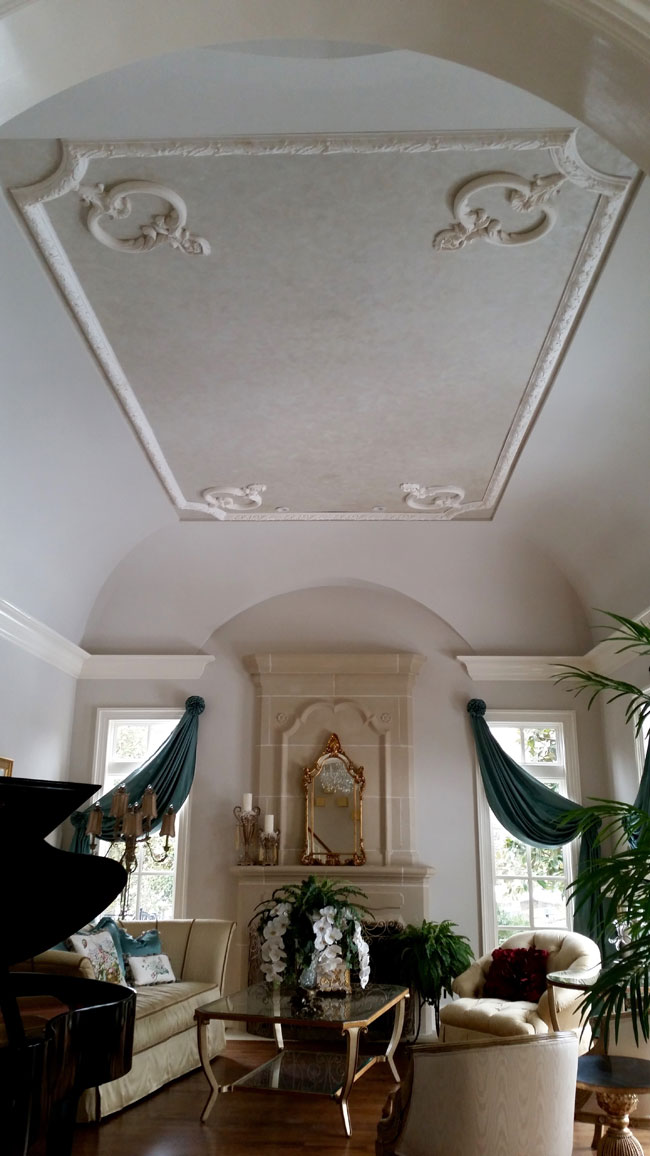 Custom ornamental piece with an acanthus ceiling frame.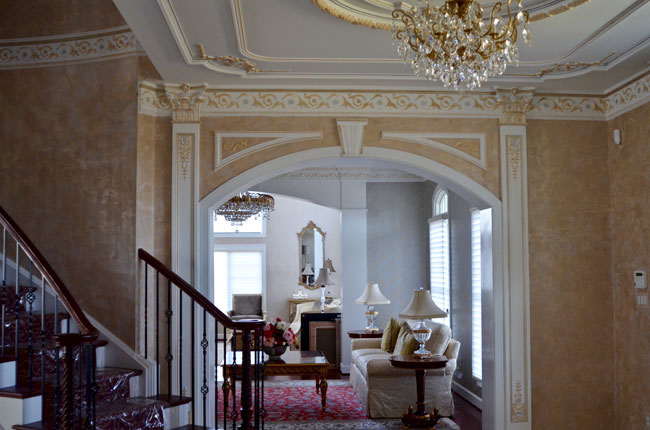 Private residence adorned with gold leaf accented French mouldings.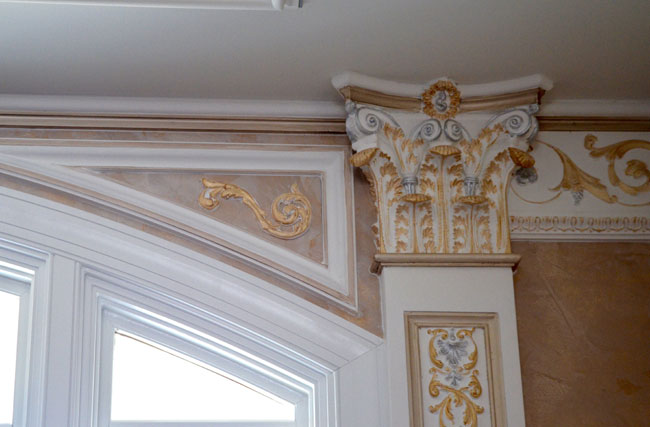 Closer view of previous home with Corinthian bracket, upper detail of the pilaster, simple leaf spandrel, and French crown.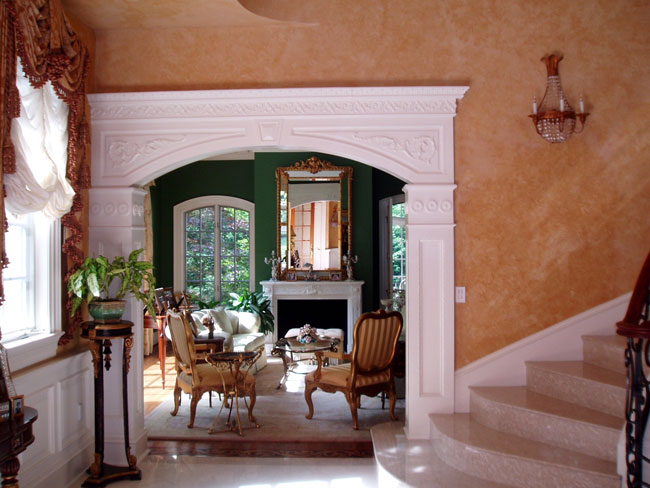 Private residence archway decorated with small crown moulding and simple spandrels placed over pilasters complimented with small rosettes.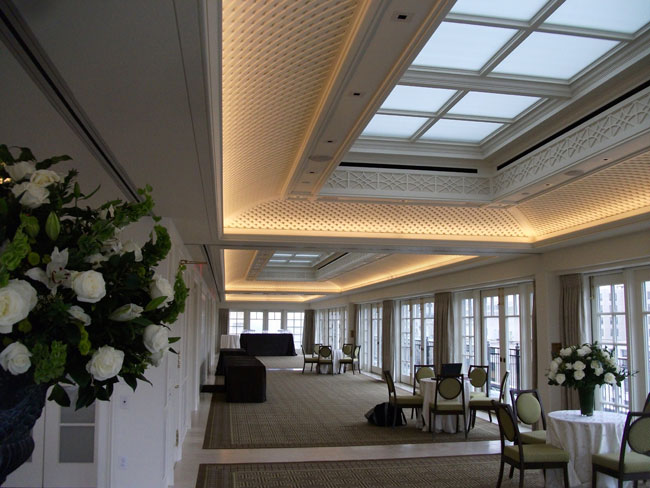 Laticed composite mouldings merged into this ceiling creating an elegant feel to this simple hall.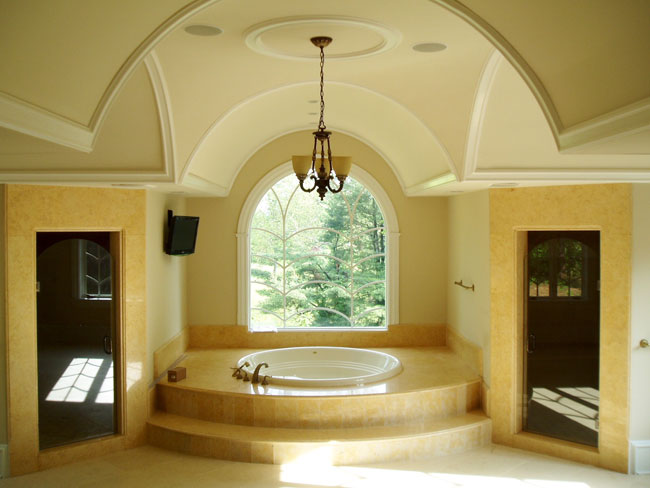 Custom run trim on the ceiling adds a more refined and polished look to this bathroom.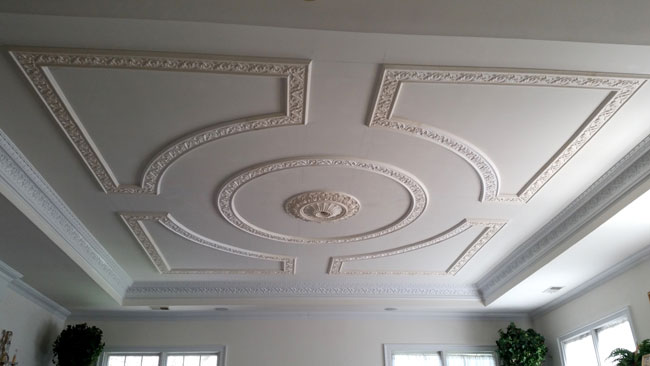 This ceiling design frames a rosette at its center in this private residence.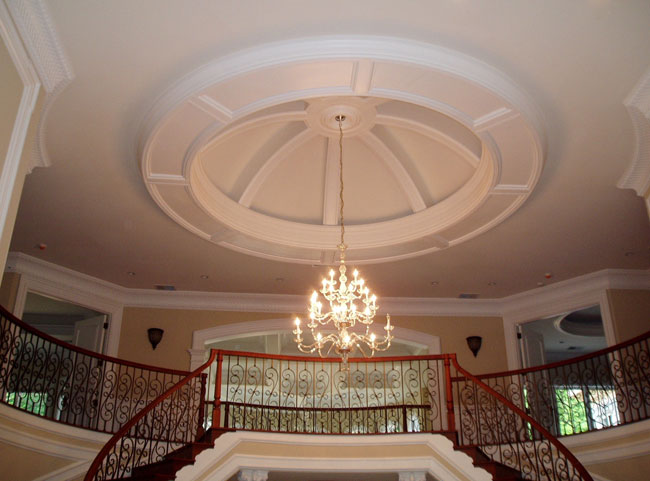 This dome greatly accentuates this stairwell by giving it a brighter and more luxurious feel.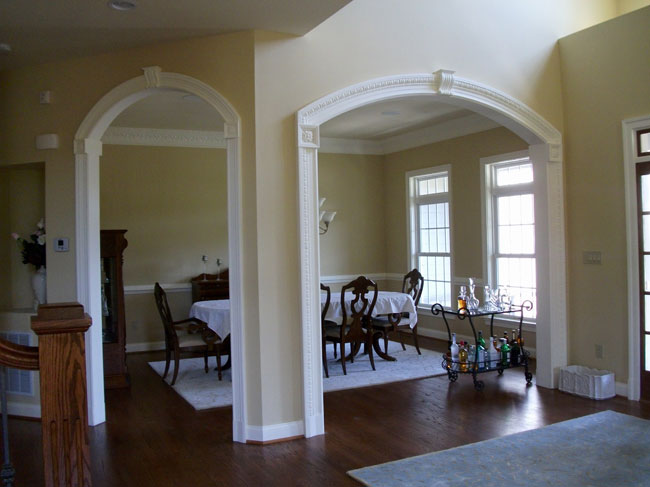 Dining room archways centered with brackets connect to the rest of the frame with small rosettes.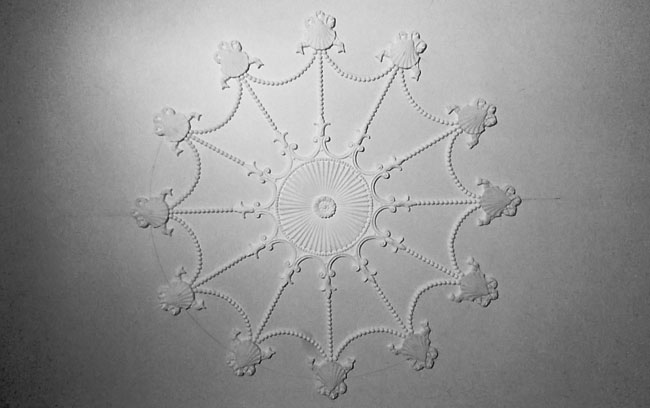 A custom-made rosette ceiling design.

Before and after image of a curved crown moulding installation.